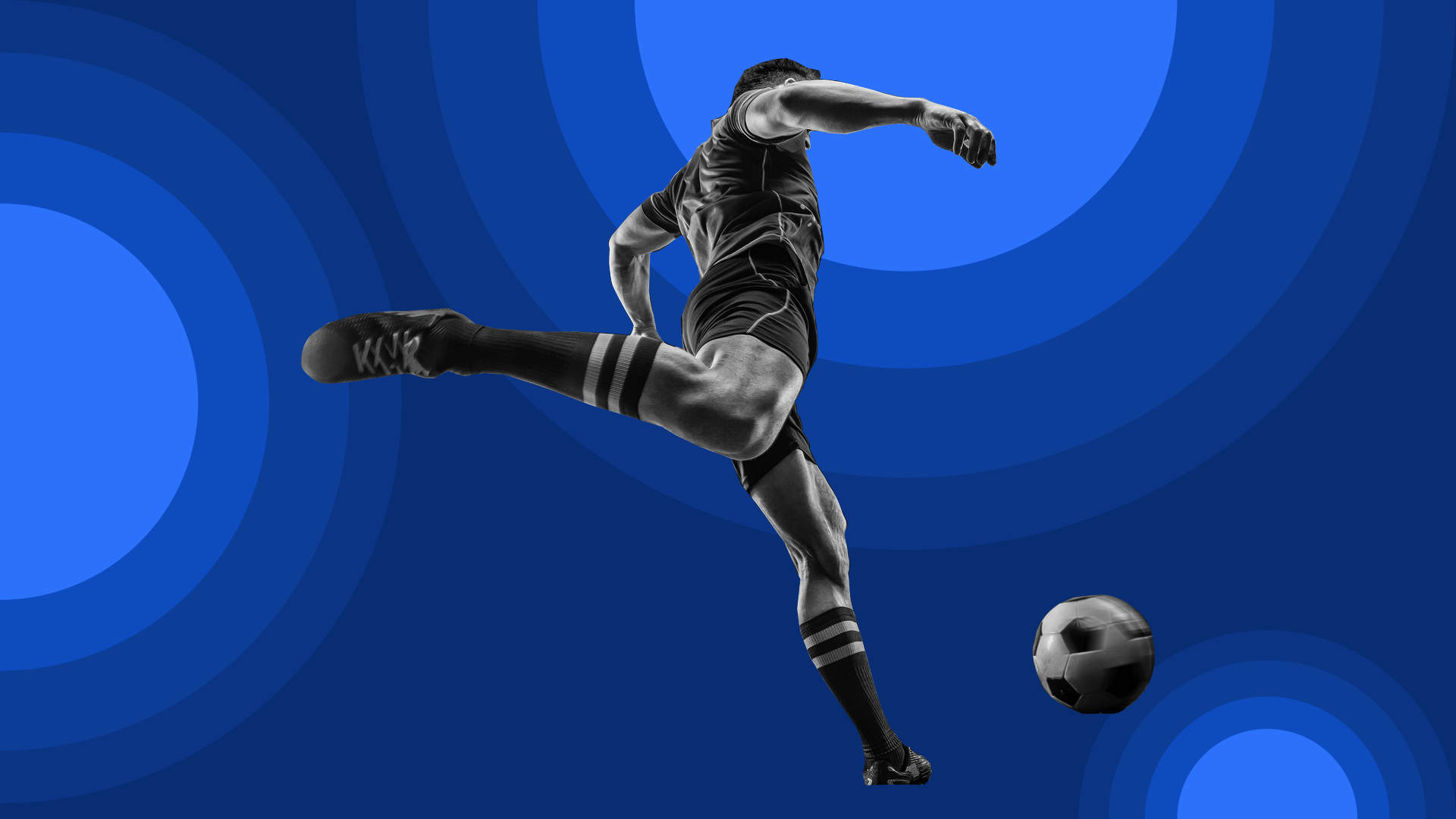 Harnessing Technical SEO for Sports Betting Success
Have you ever wanted to know how to rank higher in search engine results? Or do you have an online sports betting business that needs a certain edge to break away from the competition? Look no further, because technical SEO is here to help.
It doesn't matter if you're a fresh-faced marketing manager or an experienced sports bettor; technical SEO can be applied to any website. By using the right techniques, you can make sure your website is indexed quickly and accurately by search engines. This will ensure that when someone searches for particular terms or phrases related to your business, then your website is correctly displayed within the search engine rankings.
In this blog post, we'll look at how technical SEO can help improve the success of a betting company. We'll cover what technical SEO is, which techniques can be used to boost organic traffic and rankings, and how Jorgssen's Technical SEO Consulting Firm can help your online sports betting business become more successful.
Understanding the Fundamentals of Technical SEO
If you look for sports betting advice and solutions online, you've probably come across technical SEO. Understanding the fundamentals of this powerful strategy can help your business reach new heights.
So, what is technical SEO? To put it simply, it's the process of optimizing a website for search engines. Unlike traditional SEO—which focuses on content optimization—technical SEO concentrates on usability for search engines. It uses methods to make sure that the technical aspects of your website are optimized so that your content is more easily found and crawled by web crawlers. This means that your content has a greater chance of being indexed and ranked higher in search engine results—ultimately leading to more site visitors, conversions and sales.
Using a combination of tactics like improving page loading speed, creating custom 404 error pages and creating optimized meta tags, you can use technical SEO to make sure your website is visible and accessible to search engine robots. Doing this will improve your rankings and increase organic traffic from search engines—allowing you to make more money from sports betting activities.
Technical SEO Elements for Sports Betting Websites
Sports betting sites need to maximize their SEO strategies to make sure they're getting the visibility they need in order to drive traffic and conversions. And one of the best ways to do this is by implementing technical SEO elements. Technical SEO can help search engines understand how pages are organized on a site and how they relate to each other, which helps them understand its overall structure.
Here are some technical elements that can help maximize an SEO effort for sports betting:
Content Optimization: Content optimization involves making sure the content you publish is properly structured, has headings and relevant keywords, and is engaging. This will help your pages rank higher in search engine results pages (SERPs).
Robots.txt File: The robots.txt file helps search engine crawlers understand which parts of a website should not be indexed, allowing you to control what content you want Google to see and index.
Sitemap: A sitemap is a way for website owners to tell search engine crawlers about any changes or updates in their URLs, so that those changes can be reflected in SERPs quickly.
Meta Tags & Titles: Meta tags give search engines an overview of your page's content, while titles provide context and help inform users what they will find on the page when they click on the link in the SERP.
URL Structure: URLs are important for SEO because they indicate what topic a page is about – having keyword-rich URLs can help increase website visibility as well as boost CTRs (click-through rates) from SERPs.
Identifying and Addressing Technical SEO Roadblocks
Did you know that technical SEO can play a huge role in the success of your sports betting company? A technical SEO audit can identify all of the roadblocks that are keeping you from getting your digital marketing goals. Plus, there are tools out there to help identify potential errors so you can address them before they cause an issue.
So, just how does technical SEO help? Here's how:
Analytics: Collect and view data about your digital marketing strategies, user experience and performance metrics
Keyword Research: Get access to keyword trends and insights so you can better optimize content
Backlink Profile Development: Help boost your website placement on search engine results pages (SERPs) by improving the relevance and quality of links
Social Media Strategies: Optimize content to increase visibility on social platforms
By optimizing content for specific keywords and going deep into understanding user behavior, technical SEO can help turn your sports betting company into the most trusted voice in the search engine space. With the right strategy in place, you will be able to get better visibility, higher return on investment, and greater customer loyalty.
Enhancing a Sports Betting Website for Search Engine Optimization
Search Engine Optimization (SEO) is essential for any sports betting website. Quality SEO will increase your website's visibility and enhance your brand's recognition in the search engine results page. It is also important for sports betting websites to have consistent, up-to-date content to remain visible on the SERP.
Consistent Content
Consistent, fresh content on sports betting websites can help a company stand out to customers and potential bettors in regulated markets where sponsored promoted content is limited. Quality content can drive organic growth, as well as encourage social media shares and conversations related to the website.
Technical SEO
Technical SEO is another important part of online casino website optimization. By focusing on user metrics like load speed, crawlability, and mobile friendliness, technical SEO can help online betting sites rank better in search engine results pages. Additionally, the use of relevant search terms will drive quality and targeted users to the site.
Sports betting websites that focus on these aspects of SEO will be well positioned to be the most trusted voice in the searchers eye when it comes to sports betting.
The Importance of Performance Monitoring for Sports Betting Websites
Performance monitoring is essential for sports betting websites. Remote web monitoring services can detect any issues that arise in the gambling industry, ensuring customer satisfaction and upholding regulatory compliance. Keeping an eye on user data, page speed, and website performance is the best way to stay up-to-date and make sure customers are engaging with your site in the best way possible.
The key benefits of performance monitoring for sports betting websites include:
Real-time notifications: Notifications enable teams to respond faster when unexpected issues occur, thereby increasing customer satisfaction and loyalty.
Reliable data: Performance data helps teams understand why visitors are coming to the site, where they are spending their time and what content they are interested in. This allows teams to optimize their website based on real customer behavior which helps drive increased engagement, revenue and marketing ROI
Increased efficiency: Performance monitoring helps inform decision making on how to best optimize a site's resources while providing deeper insights into customer behavior than traditional analytics tools can provide.
Sportsbook specialists offer sportsbooks a wide range of services including technical SEO, remote web monitoring solutions, competitor analysis and more. By harnessing these services, sportsbooks can promote a more sustainable ecosystem for sports, betting and media – a strategy Genius Sports champions – while improving their organic search results at the same time.
Creating an Effective Content Strategy for Sports Betting Websites
You know that content is important for your sports betting business, but do you have an effective content strategy to get the most out of it? After all, writing factual and engaging content is key to user engagement.
Engaging Content
The content you develop needs to be strong and relevant. You want to provide information that will be helpful and interesting to the user. A solid content strategy includes all the necessary pieces, from written articles and video capsules to images, audio pieces, and advice from experts.
Content Marketing Tactics
One way of marketing for online sports betting companies is through content marketing tactics like YouTube videos, infographics and other visual materials, podcasts, webinars/live streams, through blogging or by creating an online presence through social media channels. Additionally, you can create affiliates programs where other partners help market your website in exchange for a commission.
Now that you have some ideas on how technical SEO can help your sports betting successes, why not take some time to explore how the right content strategy can help make sure your website stands out in search engine results?
Final words
Technical SEO provides the foundation for sports betting companies looking to increase their organic visibility and take advantage of the lucrative opportunities that can be found in search engine rankings.
Through enhanced UX, keyword optimization, and backlink campaigns, companies can ensure their pages become more trusted, longer lasting and better ranked. Although there is no silver bullet, businesses can leverage a competent technical SEO agency to help them identify their highest performing webpages, craft new related content and optimize their pages for improved performance.
Technical SEO is an essential tool for any sports betting company that wants to stay competitive and become the most trusted voice in the search engine. By leveraging Jorgssen's technical SEO expertise, sports betting companies can maximize their organic visibility and success in the search engine.